The Temple Clergy
The Temple boasts a large and dynamic team of clergy. Three pulpit rabbis are complemented by one additional rabbi who oversees specific Temple initiatives in education. Additionally, our renowned cantor directs the musical worship of The Temple, and of course we are blessed by the ongoing involvement of our rabbi emeritus, Alvin Sugarman.

Our clergy team can assist with all of the religious needs of our members. This includes life cycle events as well as Jewish education and pastoral care in times of illness or other need. They are also readily available as a resource of Jewish interpretation and explanation to the broader community.
---
Rabbi Peter S. Berg:
Peter Berg became the fifth senior rabbi of The Temple since 1895 in July 2008. He is thrilled to serve this diverse and multi-generational congregation as a spiritual leader. Rabbi Berg is passionate about Jewish learning and meaningful worship, and he is an advocate for social change. More
Email: pberg@the-temple.org
---
Rabbi Loren Filson Lapidus:
Rabbi Loren Filson Lapidus joined the clergy team at The Temple in July 2008 and currently serves as an Associate Rabbi. She was ordained at Hebrew Union College-Jewish Institute of Religion in Cincinnati in 2008 where she also received a Master of Arts in Hebrew Letters. Additionally, she completed a Master of Education in Administration through a joint program with Xavier University in 2007. While at HUC-JIR, Rabbi Lapidus served congregations in Arkansas, Texas, South Dakota, Alaska, and Michigan. More
Email: llapidus@the-temple.org
---
Rabbi Samuel Kaye is the Assistant Rabbi at Temple, and joined the clergy team in July 2018. He was ordained in June of 2018 at Hebrew Union College-Jewish Institute of Religion in Cincinnati Ohio where he also earned a Masters of Arts in Hebrew Letters. During his time as a student he served congregations and organizations in Cincinnati, New York, Toronto, West Virginia, Kentucky and South Dakota.
Email: skaye@the-temple.org
---
Deborah L. Hartman has been singing at The Temple since 1987, initially as a cantorial soloist and then in 1998, as The Temple's first Cantor. From the moment she received her certification from Hebrew Union College-Jewish Institute of Religion, Cantor Hartman has held leadership positions in the American Conference of Cantors, serving on its Executive Board, and on its Membership and Nominations committees. More
Email: dhartman@the-temple.org
---
Rabbi Steven H. Rau, RJE - Director of Lifelong Learning
Rabbi Steven H. Rau joined The Temple staff as Director of Lifelong Learning in 2002. He oversees The Temple's Breman Religious School, Project Connect (youth engagement department), Tamid: A Lifetime of Jewish Learning (adult education), and the Weinberg Early Learning Center. Rau has revitalized The Temple's educational and youth engagement programs, leading the school in receiving its first accreditation from the Association for Reform Jewish Educators (ARJE) in 2009. More
Email: srau@the-temple.org
---
Rabbi Lydia Medwin - Director of Congregational Engagement and Outreach
Rabbi Lydia Medwin was ordained on the Los Angeles campus of HUC in May of 2010. While there, she received a Masters of Hebrew Letters and a Masters in Jewish Education from the Rhea Hirsch School. She had formative experiences traveling to El Salvador with other student rabbis from across the denominations with American Jewish World Service, leading UCLA Hillel students on service trips to the Appalachian mountains and Yosemite, and engaging in an intensive course on community organizing. More
Email: lmedwin@the-temple.org
---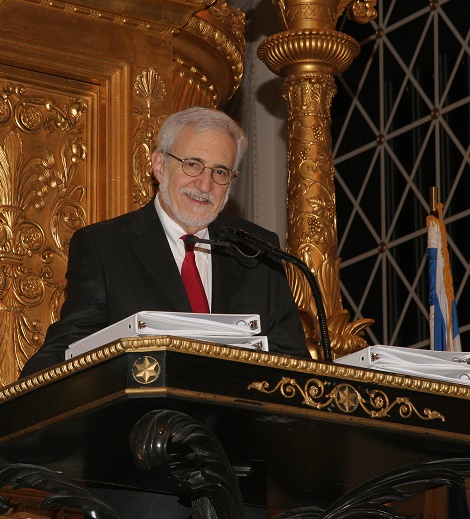 (Emeritus) A native of Atlanta and senior rabbi for more than three decades, our rabbi emeritus continues his involvement in Temple life as one of our most esteemed teachers and leaders. More
Sat, July 11 2020
19 Tammuz 5780
Update
Today's Calendar
---
Upcoming Programs & Events
---
This week's Torah portion is

Parashat Pinchas
Erev Tishah B'Av
View Calendar
this content.
Sat, July 11 2020 19 Tammuz 5780