Rabbi Alvin Sugarman
RABBI ALVIN SUGARMAN, Ph.D., EMERITUS
A native of Atlanta, Rabbi Sugarman received his BBA from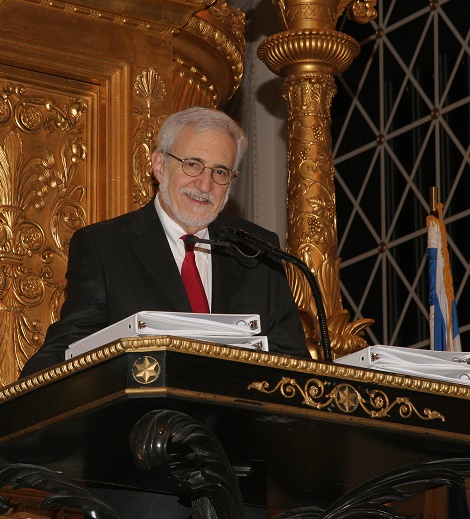 Emory University and was ordained by Hebrew Union College. In 1974 he was named senior rabbi at The Temple. In December 1988 he received his Ph.D. in Theological Studies from Emory University.
Sugarman has served as president of the Atlanta Rabbinical Association and the Southeast Association of the Central Conference of American Rabbis, as well as Treasurer of the Central Conference of American Rabbis.
Sugarman has served on a wide range of boards in our Jewish and Atlanta community ranging from The Atlanta Jewish Federation to his current position on the Board of Trustees of Emory University. In 2008, Rabbi Sugarman was honored with the Emory Medal, the highest award given to an Emory alumni. He also serves as a consultant to the Marcus Foundation and is currently teaching at Mercer University as an adjunct professor.
Rabbi Sugarman is married to the former Barbara Herman and has two children, Leah Siegel and Lanie Kirsch and four grandchildren, Noah, Ryan, Amanda and Aaron.
Wed, November 29 2023
16 Kislev 5784
Update
Today's Calendar
---
Upcoming Programs & Events
WELC
Wednesday, Nov 29 7:30am
---
This week's Torah portion is

Parashat Vayishlach
Erev Hanukkah
View Calendar
this content.
Wed, November 29 2023 16 Kislev 5784